Minor Trim & Finish Details
This page was last updated on 18 March 2002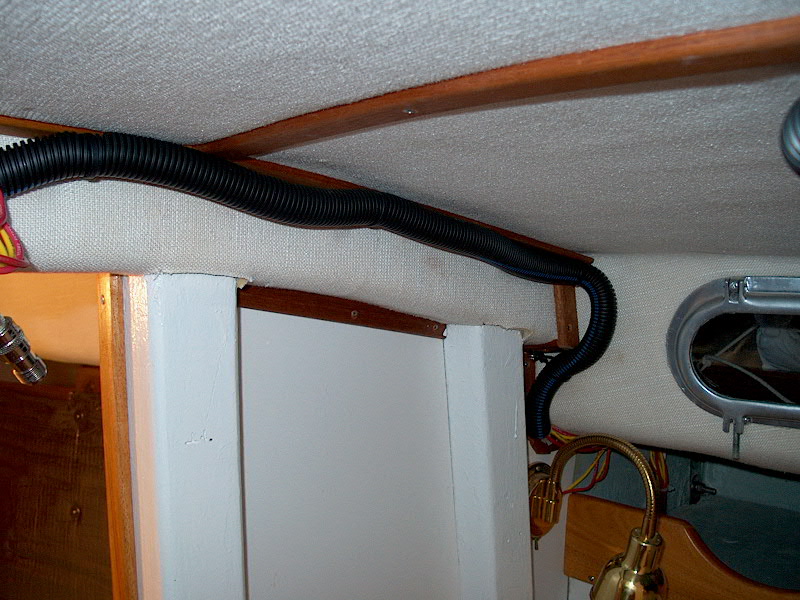 Since their initial installation, the exposed wiring in the head leading to the mast had bothered me. There is really no way to completely hide it, so the question becomes one of making it look as good as possible. This project may not have accomplished that, but it was simple and does provide a neater, more finished appearance.
I purchased some split loom intended for wiring, and installed it around the existing wiring. This required removing the existing wire ties, inserting the wire inside the loom, and resecuring the loom up in the same location that the wires had been. The black casing does provide a neater appearance, and I am happy to live with it like this for a while. I would prefer some nice wood trim, but don't have the inclination to go that route at this point--too much busywork.
I followed the same procedure to hide the LPG hose and solenoid wiring that runs on the opposite side of the head. I would prefer not to see any wires, hoses, or wire chases, but in this boat there is just no avoiding it in a few areas.