Refit: Winter 2008-2009

Winter 2008-2009 Refit | Sunday, January 25, 2009

I took care of a variety of small jobs today, including installing the new holding tank vent fitting, installing the port-side aluminum deck plate in the cockpit, which hole I had cut and prepared much earlier in the process, and some general inventory and maintenance in the cabin--nothing interesting enough to specifically warrant comment.

The Lexan that I installed in the main cabin deadlights in 2000 had begun to show signs of wear and slight opacity (hazing) over the years, so I tried some plastic polish to see if I could improve the clarity. I used Novus #2 scratch remover, and was very pleased with the results; it removed the bulk of the fine crazing that was beginning to cause the opacity (from UV rays), and improved the appearance and function of the plastic significantely.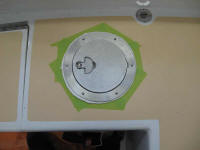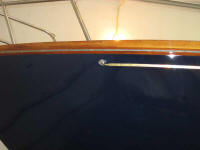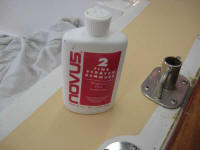 Total time today: 2.5 hours